Step 1:
Download the FileZilla client and install it on your computer.

Step 2:

Find your FTP credentials on Multicraft.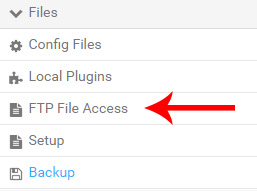 Step 3:

Enter the information in the quick connect bar at the top of FileZilla.





Step 4:

You are Done! You have access to all the files on your server!



Trouble Shooting:
Make sure you have entered all you infomation correctly and remember that it is case sensitive. If you can not see the quick connect bar you either install ftp server or it is glitched. Reinstall the FTP Client to fix this issue. If you have an issue that could not be solved by this article submit a ticket and a staff member will gladly help you fix your problem.